5 Things You Shouldnt Do Before Buying A Home
Thinking about buying a house? Here are 5 things you don't want to do while you're in the process of buying a new home. Even if you have excellent credit you want to avoid doing these thinks when it comes to getting your home financed.
1) Don't Make any Major Purchase:
Don't buy furniture on credit or increase your credit cards balances before buying your house. Like financing a car, charging big-ticket items increases your debt-to-income ratio.
2) Don't Change Jobs Unless It's Necessary:
Don't change your job before applying for a home loan or during the loan process. Now is not the right time to become self-employed or quit your job. Lenders like to see a consistent job history. They aren't usually as nervous if you change jobs within the same field, but it's better to remain in the job until the house is yours You want to show lenders stability, which means you'll be less likely to default on the loan.3) Don't Let Your Emotions Take Over:
Keep a cool head during the entire home buying process, especially during and after a home inspection. Be realistic. No home is perfect, especially older homes. It's not unusual for new owners to take care of some repairs themselves. Don't let the seller's refusal to do a small repair kill the deal on a home you truly love.

4) Don't Move Money Around:When a lender reviews your loan package for approval, one of the things they are concerned about is the source of funds for your down payment and closing costs. Most likely, you will be asked to provide statements for the last two or three months on any of your liquid assets. This includes checking accounts, savings accounts, money market funds, certificates of deposit, stock statements, mutual funds, and even your company 401K and retirement accounts. If you have been moving money between accounts during that time, there may be large deposits and withdrawals in some of them.

5) Don't co-sign a loan:
Don't co-sign a loan for anyone. Even if you're not the one making the payments on that loan, it increases your debt-to-income ratio.Don't Go It Alone: Find a realtor you can trust, someone that can answer your questions and most of all a full time agent. If you're working with an agent, it's the agent's duty to track many of the day to day details that involve the lender, the seller, or the seller's agent. Be sure your agent schedules a final walk through just before closing. This will be one of the largest purchases you will make.
If you have any questions regarding the real estate market in Middle Tennessee, or would like to see available homes. Please give me a call or visit my website at http://www.dorothylee.exitrealtyofthesouth.com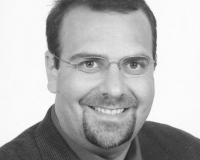 Author:
Jeremy Flax
Phone:
615-582-0909
Dated:
March 5th 2017
Views:
115
About Jeremy: ...